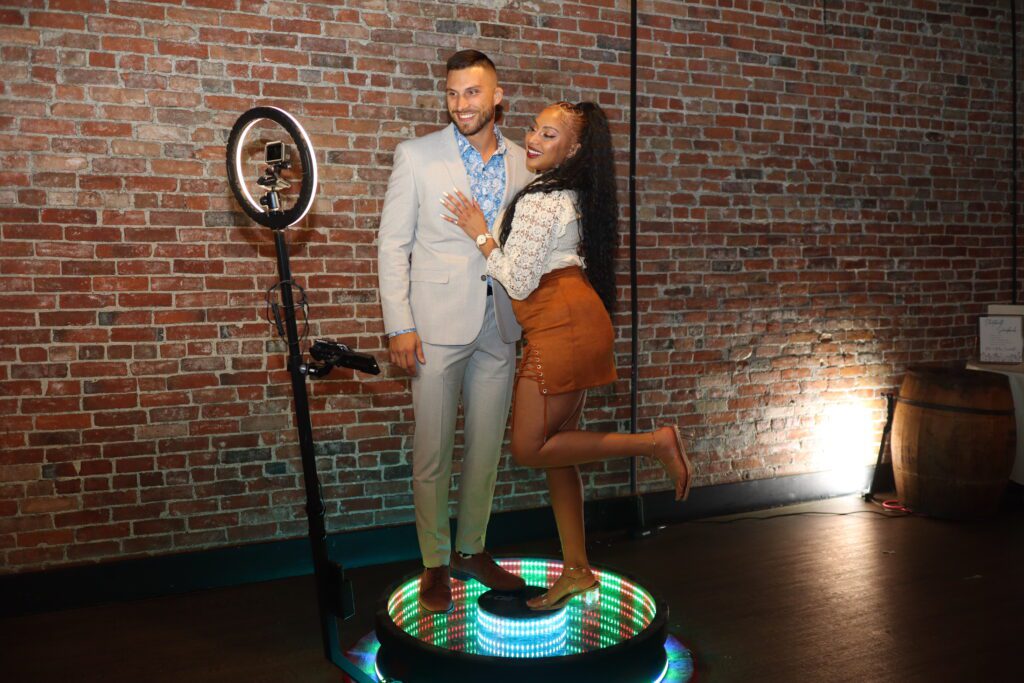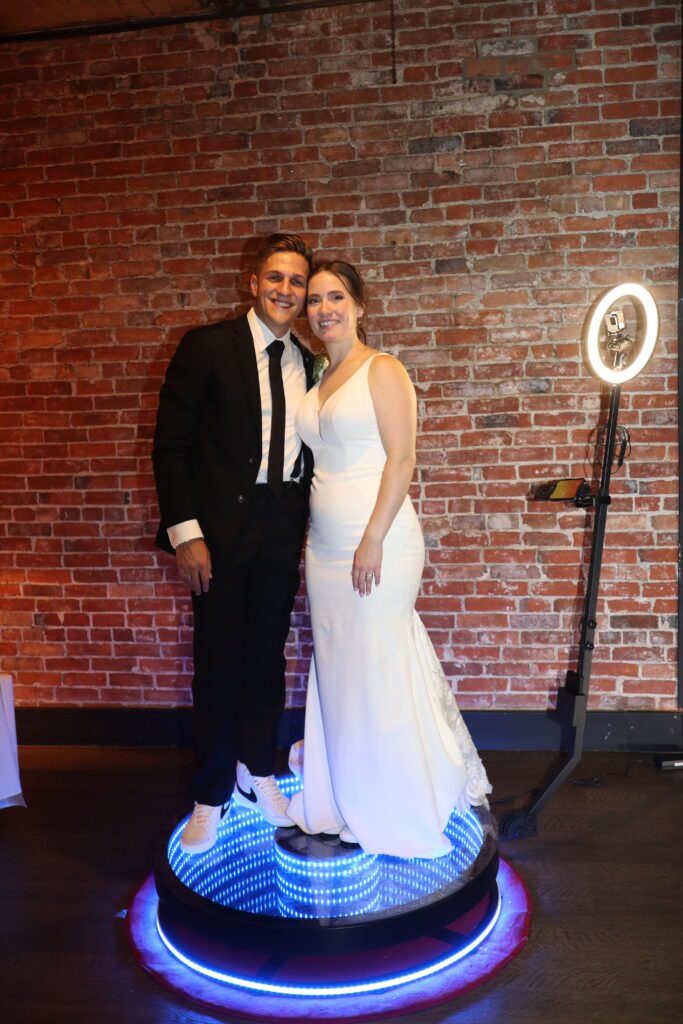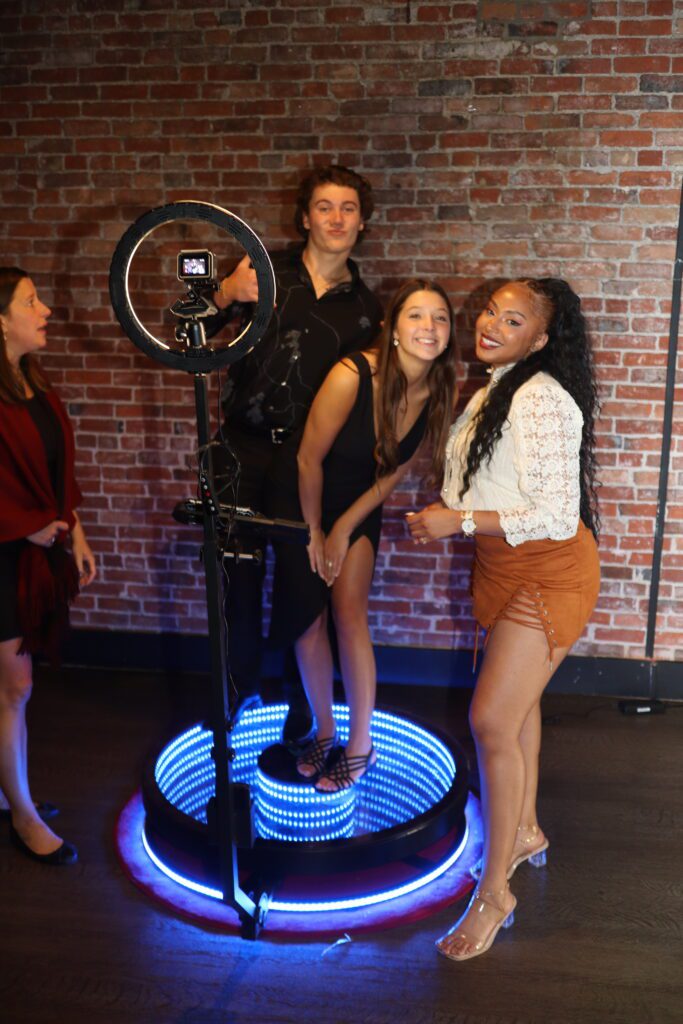 Choose 716 Event Rental for 360 Photo Booth Buffalo. The Airbooth 360 Booth is now available for rentals in Western New York. 360 Photo Booths are the hottest photo booth style on the market. Book your 360 booth in Buffalo, NY or surrounding areas with 716 Event Rental. Travel fees may apply. We require power, shelter, and a table to provide our rental services. If you're looking for the latest trend at your party, then the 360 will be a perfect fit.
The 360 photo booth is a circular platform with a rotating mechanical arm. A camera and light are attached to the arm allowing slow motion GIFs or short videos are captured. The videos are then sent directly to the users phone. Videos can be customized with the name of bride and groom or appropriate event related text and colors. Call 716-946-9602 to discuss having a 360 photo booth at your special event. The Airbooth 360 is perfect for weddings, corporate events, birthday parties, quinceañeras, bar and bat mitzvah, anniversaries and more. 716 also offers Dj services, lighting and more.
See Airbooth 360 Photo Booths for sale Our parent company Airbooth, LLC builds and sells Photo Booths. Airbooth is also Located in Buffalo, NY. Check out our website with the link above. You may want to purchase a 360 booth of your own.
360 Photo Booth Buffalo
Bronze 360
2 Hour 360 Photo Booth Rental
---
Unlimited use
Gif videos sent to guests phone after session
Well-dressed attendant administers 360 Booth
All digital files sent to host
Silver 360
3 Hour 360 Photo Booth Rental
---
Unlimited use
Gif videos sent to guests phone after session
Well-dressed attendant administers 360 Booth
All digital files sent to host
Gold 360
4 Hour 360 Photo Booth Rental
---
Unlimited use
Gif videos sent to guests phone after session
Well-dressed attendant administers 360 Booth
All digital files sent to host
Props provided
360 Photo Booth Buffalo